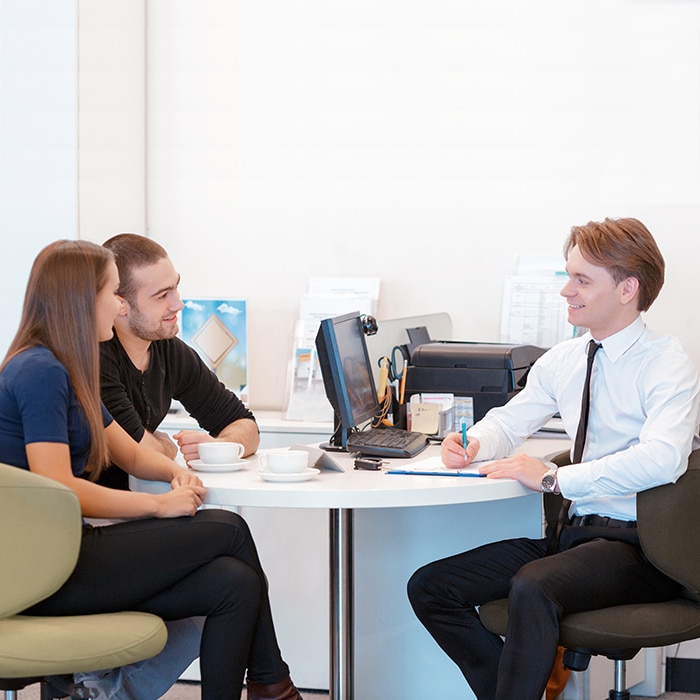 ​
No matter what your ideal car is, no matter what your credit is, the finance experts at Riverside Dodge Chrysler Jeep Ram are here for you.
While other dealerships may focus purely on their bottom line, our focus is on our customer. If you suffer from low or no credit and are wondering how you can possibly afford a car, look no further than our finance department. We offer:
Loans and Leases for Every Financial Situation
When you choose to finance your vehicle at Riverside Dodge Chrysler Jeep Ram, you are putting your trust in our finance experts. In-turn we offer our customers a wide range of loan agreements that fit unique, customizable timelines with flexible payment options and competitive leasing agreements.
To get the ball rolling and speed up the process before you even come in to speak with one of our representatives, fill out our online credit application and you could be approved on the spot.
Whatever your situation, our knowledgeable and experienced staff are willing to meet your needs.
Trade-In Options
If you already own a car and are thinking of selling, consider a trade-in program at Riverside Dodge Chrysler Jeep Ram.
With the Canadian Black Book trade-in program, drivers can take the stress out of coordinating a private sale. After you enter basic information about the make, model and condition of your vehicle, you will be provided with an estimate of its value. Once you take your car into our service centre, we can confirm that value and offer you cash or a trade-in deal for your next vehicle.
Case-Specific Inquiries
If you have questions regarding your specific financial situation and would like to discuss your financing options, please call to set up an appointment today.